Experience, respect and appreciation of the outdoors is viewed as a high priority by the school.
The School's proximity to mountains, bush and water enables students in Years 10, 12 and 13 to develop leadership and group skills under the direction of qualified and competent staff.
Year 10 Tama Tū Tama Ora programme develops character and leadership for students who apply and are selected.
Outdoor education is offered as a subject in the Senior School.
The links below will direct you to Stratus, PNBHS's online learning and communication portal.

Crest to Crest Challenge
Crest to Crest Challenge involves around 20 Year 13 students racing from the Crest of Mt Ruapehu to the Crest at Palmerston North Boys High School over five days.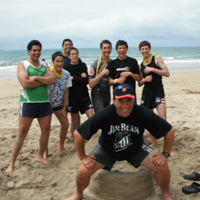 Year 10 Camps
Each Year 10 student has the opportunity to embark on an Outdoor Camp for 1 week in Term 4 – all varying in intensities and capabilities.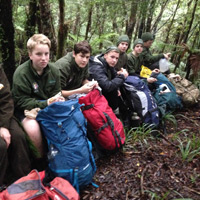 Tama Tu Tama Ora
Tama Tu Tama Ora is an Outdoor Education opportunity for Year 10 students in Term 2 by application. Up to 33 young men take the challenge to spend two weeks in the winter learning to make the New Zealand bush their home.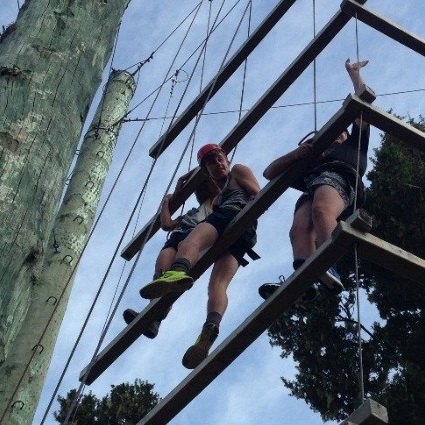 Year 12 Outdoor Pursuits
A group of selected Year 12 students are sent to the Hillary Outdoor Education Centre for a unique week-long team and individual leadership challenge which challenges them physically and mentally, through a series of outdoor based learning experiences.

Year 13 Mountain Trip
As part of the Year 13 programme at Palmerston North Boys' High School, all Year 13 students who are studying NCEA Level Three subjects will attend the annual Year 13 Mountain Trip.