Housing the Values of Yesterday and the Men of Tomorrow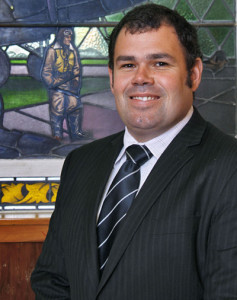 College House is the boarding establishment of Palmerston North Boys' High School, a national leader in the New Zealand education system. It was founded in 1908 when Mr Vernon, the Rector of Palmerston North Boys' High School invited students into his house. What started as a 20 bed annex on his house has grown into 9 dormitories providing quality accommodation for up to 180 young men. The staff and young men of College House, past, current and future, take a great deal of pride in the contribution they make to the history, reputation and daily life of Palmerston North Boys' High School.
College House has existed for over 100 years. The main campus occupies the site adjacent to the school playing fields on the corner of Featherston Street and North Street. Murray House, the former residence of Mr John Murray (Rector 1919-46) is situated across North Street opposite the main campus and provides supervised accommodation for some senior students. As a mark of respect for Mr Murray, the letter M is carried by all College House sports teams.
Our mission statement clearly states that we wish to be regarded as "the boarding establishment of choice through the provision of an exceptional environment conducive to the development and extension of young men". We aim to do this by encouraging and developing our key competencies of self-management, initiative, Murray involvement, social responsibility and academic rigour.
In essence, we endeavour to create a home away from home whereby our young men are able to develop into positive contributors to society by displaying traditional values with a healthy dose of common sense and work ethic. College House has a dedicated team of staff with the specific role of ensuring the safety and welfare of all boarders.
The facilities and operation of College House are designed to meet the needs of teenage males as well as the expectations of parents who entrust College House with the care of their sons. We are extremely proud of our facilities and we are continually looking to upgrade and further develop the physical environment we provide for our young men. Recent additions include the new Colquhoun Dorm for senior students, the refurbishment of three junior dorms and the addition of a music rehearsal room. Recreational spaces have also been renovated to ensure a fun and relaxing atmosphere during boarders free time. The living areas are all warm, clean, comfortable and well maintained. The completion of the new weights and cardio areas onsite provide further opportunities for our young men to be the best they can be. Other recreation areas include tennis and basketball courts, cricket nets, a covered swimming pool, BBQ and courtyard areas and playing fields.
We take great pride in who we are and what we have to offer. While a tour of this website will give you a good indication of College House, a personal visit and walk through with staff and current boarders will give you and your son a better feel for what we have to offer. Please feel free to contact me and make a time to view what we feel should be your boarding establishment of choice.
Kind Regards,
Matt Davidson
College House Manager
Housing the Values of Today and the Men of Tomorrow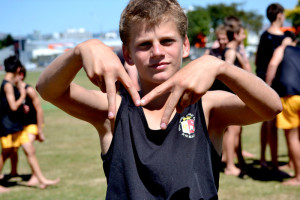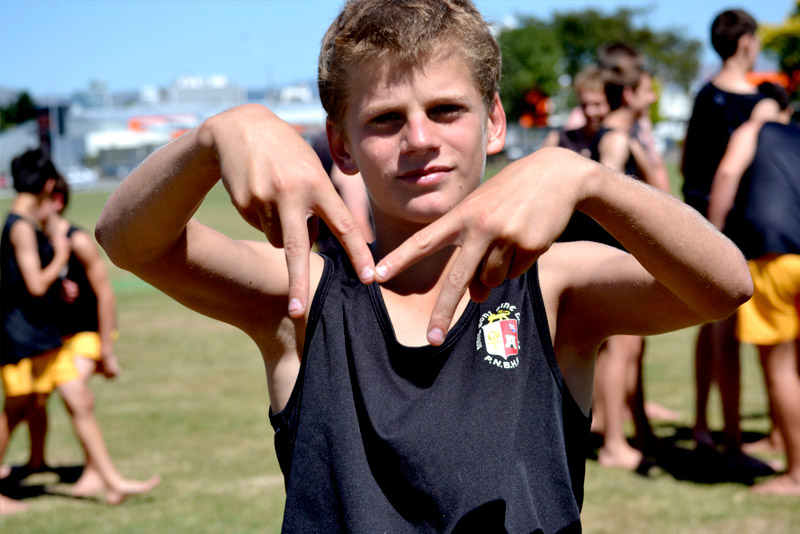 College House offers quality accommodation and provides seven day boarding for students from a wide range of backgrounds and locations. Seven day boarding means that students can remain in the hostel during the weekends. Parents apply for weekend leave to allow their sons to go home in any given weekend.
Students participate in a range of activities and team sports while pursuing study in a traditional well-disciplined environment. Hostel rules are strictly enforced and there is zero-tolerance of alcohol, drugs, smoking, theft or bullying.
Student welfare is the responsibility of the Hostel Manager, Matrons and 8 residential Masters. College House staff supervise daily routines, tend to student concerns and dispense health needs as required. Although dormitories vary in size at College House, boarders can expect to be accommodated in dorms sleeping as many as 30. Bed areas are in pairs, separated by partitioning walls.
A number of events during the year such as the Round the Ranges Relay, Niger House rugby match, Athletic Sports Day, Golf Day and Church Day provide an opportunity for parents, family and staff to interact.
In the evening students have recreation time and 90 minutes of study in school classrooms (Prep). Prep is under the supervision of Hostel Masters at all year levels apart from Year 13. All students complete an academic school day at Palmerston North Boys' High School and in the after school they participate in a wide range of extra-curricular activities offered by the school. During the weekends, boarders have the opportunity to relax once school and sports commitments have been completed. Boarders have the opportunity to take leave to specific destinations as well as participating in a wide range of organised activities.
College House and Palmerston North Boys' High School provide an opportunity for students to grow and extend themselves in an environment that encourages participation, excellence and a sense of occasion.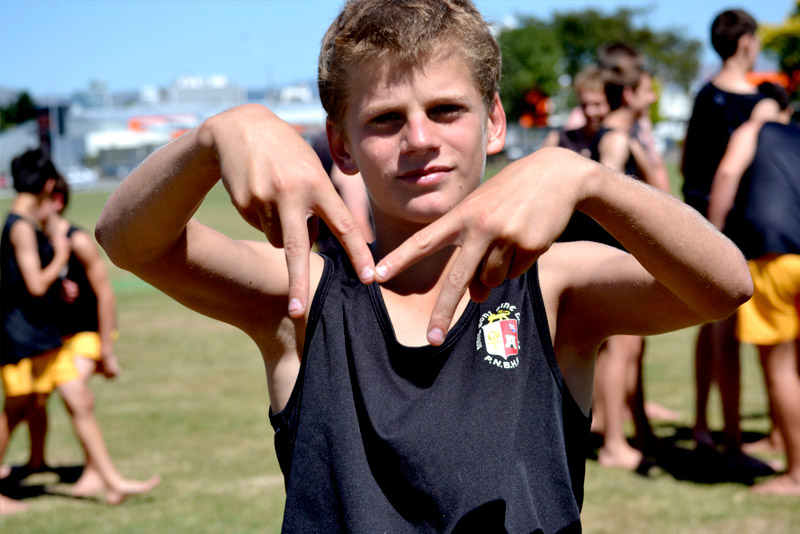 Facebook
Click here to be taken to our PNBHS College House Facebook Page.