Palmerston North Boys' High School is able to boast an impressive array of facilities. Many of these have come about through the generous support of Old Boys, The Parent / Teacher Association, and the wider school and business community.
Click on the icons below to explore the facilities further: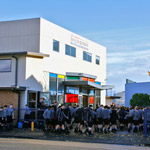 The Ian Colquhoun Memorial Hall
The Ian Colquhoun Memorial Hall can accommodate close to 1800 people, is fully networked, and is used for daily assemblies, fairs, expos, indoor activities and competitions.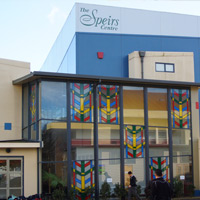 Speirs Centre
The Speirs Centre is home to a 370 seat Auditorium and Performing Arts Centre, rehearsal and music practice rooms, as well as two classrooms, bathrooms and a kitchen.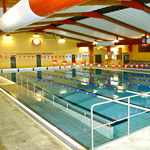 Swimming Pool
Palmerston North Boys' High School has a 25 metre indoor heated swimming pool with wheelchair access & accompanying facilities.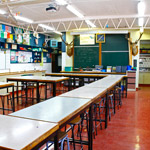 Science Laboratories
Palmerston North Boys' High School has fourteen specialised science laboratories dedicated to the Biology, Chemistry, Physics, Electronics and Horticulture Departments.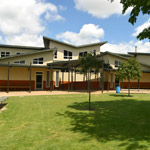 Technology Workshops
Palmerston North Boys' High School has four fully equipped technology workshops and two planning rooms for wood work, metal work, engineering and construction.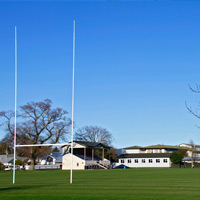 Sports Fields
A wide variety of sports fields & facilities: Rugby, Football, Hockey, Tennis, Basketball, Badminton, Volleyball, Cricket, Water & Canoe Polo and Tae Kwon Do.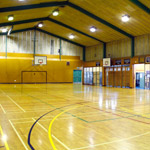 Gymnasiums
Two gymnasiums, each equipped with a sprung wooden floor, indoor basketball court & changing room facilities.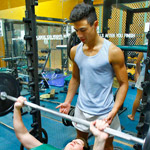 Weights Room
A dedicated weight training facility with an extensive array of cardio, machine and free weights equipment.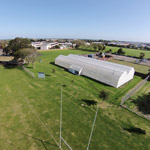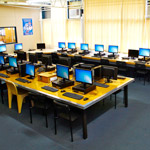 Computer Rooms
We have six computer rooms available for classroom use and a computer network extending throughout the School.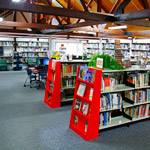 Library
Palmerston North Boys' High School has a well-resourced library, fitted with a computer suite available for student use.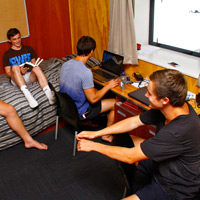 Hostel
College House has excellent boarding facilities for 180 young men, equipped with junior and senior dorms, two gymnasiums, a dining hall, recreation areas, BBQ area and a conference room.