Palmerston North City and Manawatu
Click on the video above to view a digital display on Palmerston North City and Manawatu.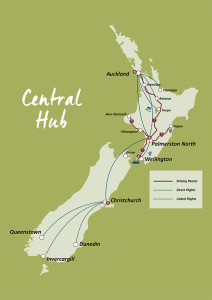 Palmerston North is located in the North Island, about 140km (87 miles) north of New Zealand's capital, Wellington. It is the geographical centre of New Zealand, with a population of 83,500, and excellent road connections in all directions. Palmerston North hosts its own airport, which has frequent domestic services to all major cities and numerous regional centres.
Palmerston North is a close-knit community, with a welcoming culture and excellent safety record. Palmerston North is a multicultural city, with over 100 different cultures and a dynamic and respectful international perspective to community culture.
Palmerston North enjoys strong economic growth and a wide range of educational facilities, including Massey University, Universal College of Learning (UCOL) Te Wānanga o Aotearoa, International Pacific College (IPC), English Teaching College (ETC) and a number of other specialised tertiary education institutes. Palmerston North is known as the 'Knowledge City' and, as a result, attracts both staff and students from all over the world.
Our city and region are experiencing record levels of growth and investment and we're inviting you to be part of the action. Manawatū allows you to strike the perfect balance of career and lifestyle, so you can focus on what's important to you. Come and discover why our locals love to call Manawatū home, and start living the life you've always dreamed of.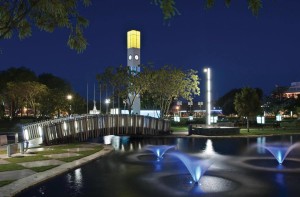 Why Palmerston North?
World class quality education providers
Safe, quiet, inexpensive & friendly city
Natural playground
Multi-cultural society
Exciting student city
Central Hub of New Zealand
Education and 'Knowledge City'
Easy transportation
Unique destination
Established in the areas of Retail, Logistics & Distribution, Education & Defence, among others.
Palmerston North Boys' High School is located within walking distance to the City's main centre & facilities: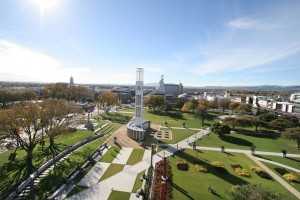 As an international student living in Palmerston North, you will enjoy the benefits of a modern, exciting city with a safe, small town atmosphere. You will have access to endless quality educational and co-curricular opportunities in a slow pace, relaxing lifestyle, which allows for more individual student attention and care.
At Palmerston North Boys' High School, students enjoy academic success through excellent educational opportunities. Participation in academic and co-curricular activities allows international students to experience New Zealand life, explore new cultures and traditions, improve their competency in the English language, make quality, diverse and lifelong friendships, and enjoy an unforgettable experience.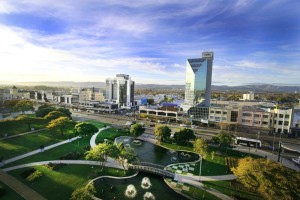 Weather
Summer Average: 22 degrees Celsius (72 degrees Fahrenheit)
Winter Average: 12 degree Celsius (54 degrees Fahrenheit)
Annual Rainfall: 960mm (37.8 in) Rainfall occurs approximately 5% of the time, with 200 rain-free days each year.
Palmerston North Boys' High School Grounds
Facebook
Click here to be taken to our PNBHS International Facebook Page.