Your welfare and safety are important to us. Your parents are sending you far from home for your education, therefore, a welcoming homestay and excellent pastoral care are important.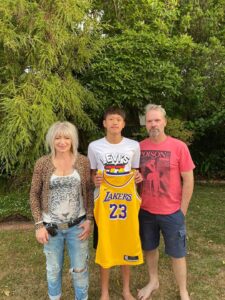 At Palmerston North Boys' High School, we understand the welfare and safety concerns you have by living and studying in another country. Here at Palmerston North Boys' High School, it is of utmost importance that you are placed in a warm, welcoming and supportive homestay and provided with excellent pastoral care.
As a part of the Code of Practice for the Pastoral Care of International Students, you must either live in school approved homestay accommodation, with a parent, or a designated caregiver (relative). You will not be allowed to live in independent accommodation.
Our homestay programme is arranged with local New Zealand families living close to the school, who will offer a safe and supportive environment while you transition into the New Zealand culture and study here at Palmerston North Boys' High School. Each family is carefully assessed for suitability and vetted by New Zealand Police and other agencies prior to placement.
Our Accommodation Manager will arrange your homestay with a Kiwi family, where you will be treated as one of their own.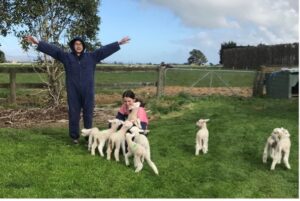 Close monitoring and regular household visits are conducted by our Accommodation Manager to ensure their continuing suitability. Regular student surveys are also undertaken to ensure there is a happy balance between the boys and the homestay families. There are strict policies and procedures in place to ensure any issues are resolved immediately.
Your homestay family will be your home away from home. Your homestay parent/s will provide you with emotional, academic and practical support, as well as safe living and transportation. You will have access to help at all times and your care in homestay is closely supervised by the Accommodation Manager. We hope you will join in the family activities and become a part of the household.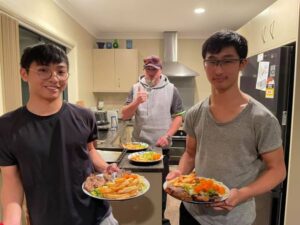 Homestay includes:
A fully furnished room
Internet access
3 quality meals per day, 7 days a week
Laundry services
Benefits of Homestay:
Improve competency of English language
Explore different cultures and traditions
Learn the New Zealand 'Kiwi' way
Safe and comfortable environment
Individual guidance, care and support
Develop quality and lifelong relationships
International students at PNBHS are looked after by a committed International Team. We know our students extremely well and report home to parents via the school's Parent Portal, Email, Zoom, or Social Media."