The cultural side of the school has been humming this term. Included in this article are: the Stage Band trip to Australia, Music Department activities, the Drama Department and the Super Eight Cultural Festival that PNBHS hosted.
PNBHS Stage Band: Generations in Jazz 2019
Mt Gambier, South Australia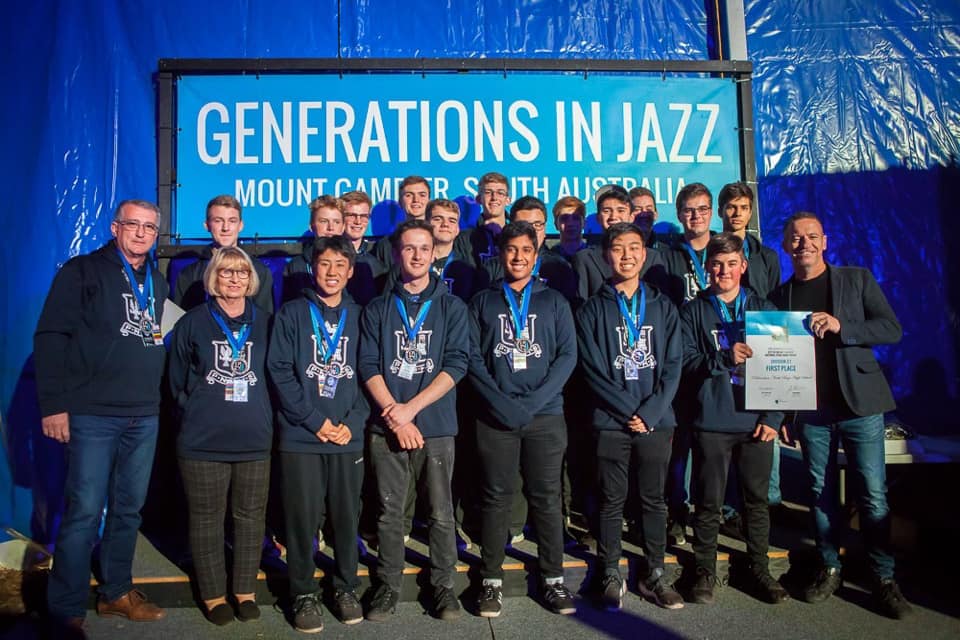 The PNBHS Stage Band travelled to Mt Gambier in South Australia to take part in the Generations in Jazz Festival that has been held there for the last 20 years. This is a huge event with 130 secondary schools' Big Bands and with vocal groups and jazz combos it added up to 269 groups involving 5,000 students all together taking part. 2019 was the first year that NZ schools had travelled to be part of  it.
'Generations in Jazz' has partnered with Tour Time in the hope that more NZ schools in the future will include this in their programme.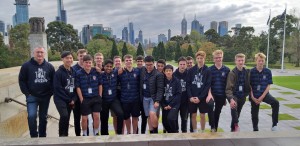 The Stage Band left Boys' High on the 1stof May after playing to the school at assembly. After a great trip across the Tasman, the band were met at Melbourne airport by the Tour Time Tour Manager, Jenny Gilroy and despatched to our hotel in the Centre of Melbourne City.
After a great night's sleep we were off on our bus with our bus driver, Jimmy, who provided a continual running commentary on the history of Melbourne and the cultures in Melbourne on our  morning sightseeing tour. There was a quick stop at the Shrine of Remembrance and then onto the Victoria Markets for lunch before a quick stop back at the hotel to change and then off to a school exchange with St Kevin's Catholic College in Toorak.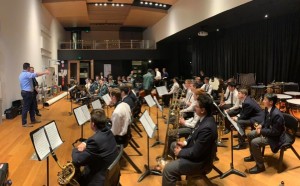 The band was a little awestruck as we wound our way down streets lined with 30 million dollar mansions and onto the school, which is one  of the most prestigious boys' schools in Melbourne. There we met up with Mr Sava Djukic who taught music at PNBHS for four years and was a College House master. This school was also going to Generations in Jazz; in fact, they had four bands attending and their No 1 band was playing in the same division as us. The band felt a little more confident after listening to St Kevin's play and knowing that we could certainly match them. We were hosted with a lovely pizza dinner once the exchange had finished and then back to the hotel to prepare for our 6.30am departure time the next morning.
As dawn arose over  the city, we were  treated to some hot air  balloons on an early  morning trip over  the Yarra River.
A long trip through the very dry and arid conditions of drought-stricken Victoria made the boys aware of the difficulties of farming in Australia. After four hours we arrived in the town of Hamilton which seemed to be about the size of Feilding. It is obviously a popular spot for schools stopping for lunch breaks on the way to Generations in Jazz as the town was overrun with students and 25 or so coaches. We were programmed to perform at the Performing Arts Centre and on arrival were very pleased to see that it was set up so that we would perform outside the Centre almost on the street and, once the band started to perform, a large crowd gathered. After a quick lunch of chicken and buns, it was back on the bus for the remainder  of the journey to Mt Gambier. Having left Melbourne at 6.30am, we arrived in Mt Gambier at 3.30pm.  The boys were intrigued to find that on crossing the border between Victoria and South Australia, the clocks were wound back half and hour. It really is like going back in time.
We were very fortunate to be accommodated at a local motel in Mt Gambier as, with that many students requiring accommodation, some schools were staying up to an hour away.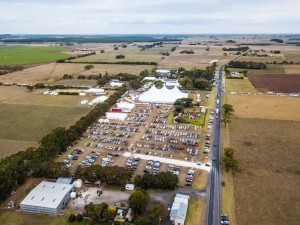 A quick settle into the rooms and a very excited band headed off to the venue. I don't think anything had prepared the boys for what they would find. The sheer scale of everything was just awesome; the organisation was amazing and everyone was so positive. Our bus pulled up and, on finding out we were the NZ school, there was a rush of people to jump on the bus and welcome us. To see in excess of 100 coaches  lined along the country roads with another 50 or so minivans and buses along another  road was a sight to see. The event is held in the country and every student there was there to play or perform music. The 'Generations in Jazz' people organised our accommodation. They fed all 5,000 people for three days – there were wholesome hot meals at all times and no queues – all manned by volunteers from the Mt Gambier community and beyond. The boys were treated to three two hour concerts by top overseas artists over the course of the three days, as well as as much music as they desired.
Saturday we were at the venue early and took in some of the bands that were playing in the division we had chosen to enter. With some initial nervousness, the boys realised this was not going to be a walk in the park and some questioned whether we should in fact have been entered in Division 3.
Divison 2 was broken into two sections, with the more accomplished bands in 2.1 and the others in 2.2 with 26 bands in all and all playing the same test piece.
The Stage band were last on in their 2.1 section and, as 1pm approached, nervousness heightened. They strode onto the stage at 1pm and in the front of a very small audience they nailed every single aspect of their performance. The adjudicator complimented them on their professionalism, their tightness as a band and the fact that you could tell there were no egos – in fact he said "I have been waiting for this performance all day".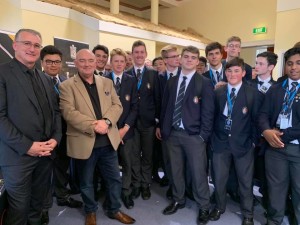 With relief the boys relaxed and with no thoughts of placing in the competition, they settled down and enjoyed the rest of the day. Arriving back in Mt Gambier there was a quick stop to James Morrison's Jazz Academy to view a display of instruments that had been put on. While viewing this, Mr James Morrison (left) himself came into the room to meet the boys, demonstrate some of the  instruments and spend about half an hour with them, a true treat indeed.
On arriving back at the festival site for dinner and a concert by all the overseas stars, it was with huge excitement that we were surprised with Ciaran Carroll being named as Lead Trumpet in the Division 2 Super band. Most unexpected for us and a much prized position amongst the Australian schools.
Sunday after checking out early and back to site for workshops, the prizegiving and concert where the Div 1 and 2 Superbands played, we had no expectations and were overjoyed to be named the winners of the Div 2.1 section. A just reward for the boys' hard work and commitment over the last five months and the icing on the cake of a once in a lifetime experience.
At the conclusion of the event it was on the road to Ballarat and a day off exploring Ballarat and the local zoo with a very much enjoyed encounter with the kangaroos.
Tuesday was off to a workshop at Monash University at their School of Jazz with Mr Jordan Murray, then some free time and packing of bags before a 6am call on Wednesday morning and the flight back home.
Many thanks must go to all who have supported the band parents, community, the Old Boys Golf Day, tutors and Tour Time who took all the hard work out of the trip and left us all with the enjoyable memories of a once in a life time experience, and to the boys whose  impeccable behaviour was commented on at every stop we made  throughout the trip. We now have the bug and if we had the funding in place a trip back to defend our title or maybe enter Div 1 would not be turned down.
Other Music Dept News and Dates
Term 2 signals the start of the performance and competition season for the Music Department and we started with a bang.
The Stage Band in preparation for their trip to Mt Gambier, played at the Kimbolton Sculpture festival and did the catering for the Old Boys Golf day as a fundraiser. On returning from their trip with their 1stplace medals, they were straight back into rehearsals for their upcoming events. The  band performed at the schools' night at the  Manawatu Jazz Club along with all the other local secondary school bands. For the first time this year, the performances were adjudicated and a trophy for the most promising musician awarded. This year it went to Alto Sax player Liam Peck from the PNBHS Stage Band.
The next event on the calendar was the Super Eight Cultural Festival. A detailed report can be viewed on the Super Eight Cultural Festival page
The Stage Band's next competition is the Manawatu Jazz and Blues Festival to be held at the Regent Theatre on Saturday 1st of June, 1.15pm. The Stage Band then heads off to Wellington on Thursday 7thJune for the NZSM Jazz Project along with many other bands from across New Zealand. On return from Wellington the Stage band has two performances at the D-Day commemorations to be held at the Globe Theatre on 8thand 9thJune.
The school is represented this year at the NZ Chamber Music competitions by four groups year: The PNBHS String Trio, the Junior Trio, a sax quartet and a brass quintet
The Regional Big Sing is to be held at the Regent Theatre on Wednesday June 13th. The school will be well represented with four choirs. All Year 9 & 10 performance music students will compete as the PMU choir, then the S.O.A.P Choir, which this year consists of some 100 plus students. The Pasifika Choir will also compete again this year and look to better their success from last year along with a choir from the Maori department.  The OK Chorale will once again compete hoping to qualify as one of the top 24 choirs that progress through to the National Big Sing, to be held this year in Wellington in August. At the conclusion of competition, a gala concert will be held in the evening at 7pm.
In preparation for this the OK Chorale and string trio will be performing around the city as part of the Rotary Youth festival.
Support at any or all of these events would be appreciated.
Music Department Dates 2018 for your diary
25thMay – OK Chorale Rotary Youth Festival – City Centre
1stJune – Stage Band, Manawatu Jazz Festival, Regent Theatre
6thJune – NZSM Jazz Project, Wellington – PNBHS Stage Band
8thJune – Stage Band – D Day Concert – Globe Theatre
9thJune – Stage Band – D Day Concert – Globe Theatre
11thJune – NZ Chamber Music – Speirs Centre
13thJune – Big Sing Regional Competition – Regent Theatre, PMU, S.O.A.P Choir, Pacifika, OK Chorale
25th/26th  July – Music Roadshow, town and country schools
6th/7thAugust – School Concert – Speirs Centre
PASIFIKA Roundup

This month has seen many new opportunities for our Pasifika Students to participate in. We have started the year with a positive attitude by naming our Pasifika Leaders during the Pasifika/ Maori Hui Fono last month.
Our Pasifika group has started cultural practices and deciding which academic/ artistic categories they are going to enter the upcoming Fusion Festival later this term. I would highly encourage you to talk to your son about entering in one or more of the academic or artistic categories. This is an area where we lack entries and therefore miss out on valuable points that contribute to our overall score for the entire festival.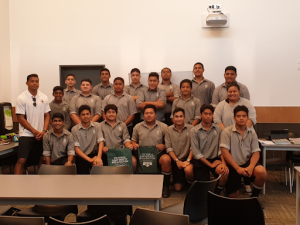 Recently, our Year 11 students took part in a Victoria University workshop for resilience and social skills building. The aim of this workshop is to develop our students' thinking around what their plans are and what barriers they may face during their education.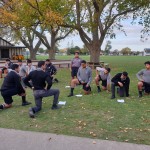 We have also completed our first Super Eight Pasifika Event last Friday. Our boys performed well and now have a goal to strive for in the next Super Eight Festival in 2020.
NZSS Ki o Rahi Nationals 2019
The 2019 National Secondary Schools Ki o Rahi Championship were held at the Hawke's Bay Sports Park, Hastings during the holidays. 34 teams participated. PNBHS and PNGHS mixed were placed 5th equal with Horouta Wānanga, Gisborne. The results are as follows:
DAY 1
34-8 win against Patea Area School (Taranaki)
33-18 win against Ngā Puke (Taumarunui)
31-8 win against TKKMO Whare Tapere (Hawkes Bay)
17-18 loss against Rākaumanga (Waikato)
DAY 2 (TOP 8)
10-18 loss against Rākaumanga (Waikato)
15-13 win against Te Kuiti
Rākaumanga (Waikato) beat Ngā Tapuwae (Auckland) in final to be 2019 Ki O Rahi Champions.
Congratulations to Tipene Treacy who was selected for the New Zealand Māori Ki O Rahi team. The young men in the team were: Tama Nikora, Tipene Treacy, Ezra Petley, Maraki Aumua, Chase Maniapoto, Hunta Boyes, Ryder Nuku
Thank you to coach Iasiah Harrington-Bartlett for developing these young men's skills and also to old boys Kaea Taylor and Liam Bassick for assisting and supporting Iasiah in his role as coach.
Drama
The growth in interest in the Dramatic Performing Arts at PNBHS has been huge in the last few years.
A number of our people are out and about in community theatre in the coming months:
Alice In Wonderland (Manawatu Youth Theatre): Cam Baker as Tweedle Dee, Will Tate-Davis as Dodo Bird; Shortland Street (Centrepoint Theatre): Our JMT Tutors Mrs Kirsten Clark and Mrs Sophia Parker are in the cast and Connor Hurnard is in the band; Les Miserables (Abbey Musical Theatre): Cast – Oliver Inman, Tyler Purdy, Tom Varney, Blake Storrier, Crew – Mr Chris Burton (Props).
Girl With a Grudge (Centrepoint's Basement Company): Piripi Pinfold-Whanga, Ollie Gillespie, Trent Hooper.
The touring arts company, Simple Truth Theatre, performed the play An Unseasonable Fall of Snow recently in The Speirs Centre. This play dealt with the themes of mental health and the value of human life. The performance was followed by an excellent seminar and question/answer workshop, which allowed the students to explore the play in more depth, alongside the director and actors. Approximately 150 attended with senior Drama students from Saint Peter's College, Awatapu College, Palmerston North Girls' High School and Freyberg High School joining our PNBHS students.
All senior classes completed their first internal assessments last term. The standard was very pleasing with Excellence grades awarded to the following. Level 1: William Hince; Level 2: Dylan Cryer, Oliver Gillespie, Lucas Grapes, Nick Power, RV Quijano, Sol Ross, Karmeehan Senthilnathan, Ben White. Level 3: Stephen Houia and Oliver Inman. These classes are now developing their major assessment pieces to be staged as public evening performances in The Little Theatre during Dramafest in Term 3.
PNBHS/PNGHS Senior Production 2020
We were delighted to secure the performing rights for Me and My Girl. This will lead our company into new areas of Cockney accents and playing the spoons!! Interestingly, the script was re-written by Stephen Fry in 1989, and he attributes this to giving him the start he needed in the acting and theatre world.
As usual, there will be a compulsory information evening which is held in Week 10 of Term 3, on Tues Sept 24 at 7.30pm in The Speirs Centre. Cast and Band workshops/auditions will take place in the first three weeks of Term 4, after school and on Sunday afternoons.
German Tour
Selection of photos from the Tour:  German Tour April 2019