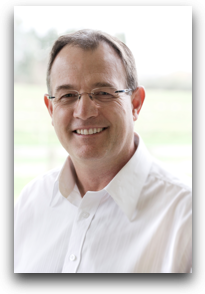 High-Performance coach and Old Boy Mark Sutherland (1975-79) is the only New Zealander to have coached at both the Summer and Winter Olympics.
Mark has attended two Summer Olympic Games, as a coach to the New Zealand Canoe Team that included Paul MacDonald & Old Boy Ian Ferguson. He also attended the 1994 Winter Olympics as a trainer to the New Zealand World Record Ice Racing Team. Over his career, he has produced six World Champions in five different sports as either a coach, trainer or performance coach.
Mark has now fully transitioned from Sports Coaching into Performance Coaching for Businesses. He is using the tools and skills that he has learned during his coaching career, as well as his ability to motivate athletes to help business executives and organisations grow and reach their full potential.
Marks executive coaching skills have been sought after by companies such as Carter Holt Harvey, National Bank, FMG, Perry Group, New Zealand Home Loans, AgResearch, Environment Waikato, Lakes DHB and others. Mark is also the designer of Projects Made Easy™ software for small to medium-sized projects and Target 8.5 Performance Ratings ™ for managing, monitoring and coaching people performance. He is also a sought after speaker having done as many as 50 speeches in a year. Mark was also a lecturer in Exercise Science and Strength and Conditioning at UNITEC and was an advisor for a number of Sporting and Fitness Organisations throughout New Zealand.
Mark believes -"Constant learning and updating is an essential part of staying fresh. The rules however never change – clarity, capability, simplicity, specificity and discipline are the essential ingredients to high performance and achieving success…"
If you would like to find out more about Mark, here is a link to his website 'The Gold Medal Zone'- Read More