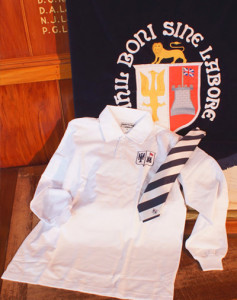 The White Jersey Club (WJC) is an entity set up specifically for those Old Boys who have been a member of, or have played for the 1st XV during their time at school.
Members of the WJC pay an annual subscription of $100, with proceeds going to assist with the costs of running the School's 1st XV and assist those boys who struggle to play rugby at the school due to financial constraints.
Upon joining, members get to choose between their very own white cotton replica 1st XV jersey with the School's rugby crest or a WJC tie.
Members will receive a pre-season schedule of all 1st XV games, results of inter-school games, school calendar and invitations to WJC members functions.
If you played for the 1st XV or know of anyone who has, please consider joining the White Jersey Club. Your support will give today's young men opportunities that many of us took for granted when we were at school.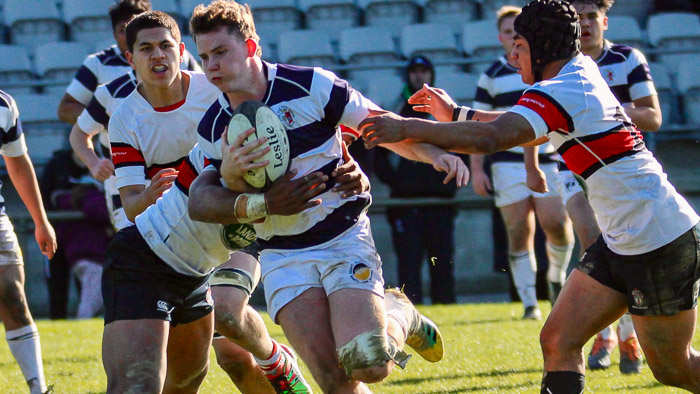 How to become a member of the White Jersey Club:
Please make an annual $100 contribution to the School via Electronic Banking:
Account Name: Palmerston North Boys' High School
Account number: 03-0726-0476403-00
Code: WJC
Reference: Surname
Once payment has been made, please email Rachel Wenham at with the following details so that we can send you the White Jersey Club Package and also to keep in touch with you.
Name
Postal address
Email address
Year/s in the 1st XV
Position
Rugby jersey size you would like (XS-5XL)
Thank you for supporting the school and the legacy of the 1st XV.