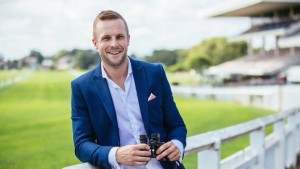 Old Boy Luke Kemeys (2001-05) is a Chartered Accountant and the Director of a market-leading accounting and advisory firm, Next Advisory based in Auckland.
He is also one of the founding members leading a community of people called 'Boys Get Paid' within the horse racing industry.
'Boys Get Paid' is New Zealand's biggest ever Punters Club. Luke provides leadership for one of New Zealand's most engaged Facebook Group communities with over 17,000 members with a focus on Horse Racing and giving the younger generation an insight into the industry.
The founder of BGP back in 2011, is Old Boy Duane White (2001-04) who is working in the Racing Industry in Sydney.
Earlier in the year, The Herald released an article about 'Boys Get Paid' and their heading was "Punting party Boys Get Paid set to unleash war chest at Karaka Million". Click on the link to read this.
Luke is an active speaker, both on an online platform and at events. He has a passion for Men's Health, starting the Big Boys Breakfast hosted on International Men's Day, designed to get everyday men talking about everyday issues that we all encounter during life.
Click on the social media buttons below to follow 'Boys Get Paid'.