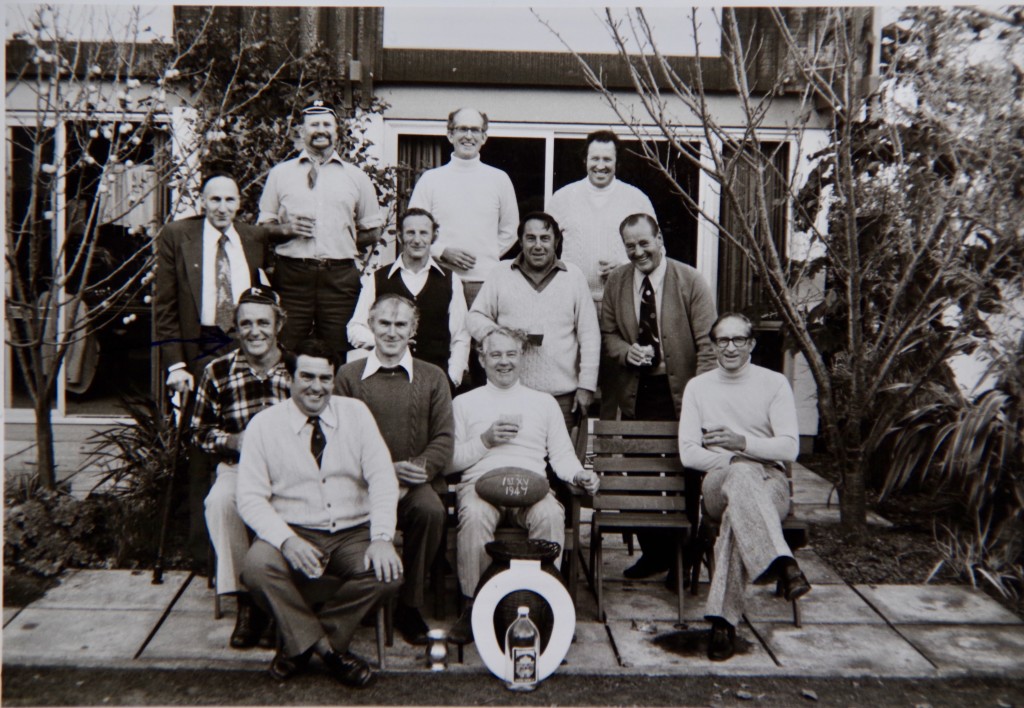 People in this photo: Bill Clarke, Maurice Trail, Ron Mitchell, Jim Ellis, Son Irwin, Ron Petersen, Fred Buckley, Bruce Heaphy, John Andrews, Jim Mewett, Merv Shannon.
This photo was sent to the Old Boys Department from Marjorie Buckley, Fred Buckley's wife.
Fred was in the 1st XV in 1947, 2nd XI Cricket in 1946/47 (Capt in 1947); a school prefect and in College House. He finished his working life as a private country wool buyer for many years. He was a very active and successful member of his golf club.
Fred never lost interest in following many sports that he had played in, plus other sports also held his interest to follow. Fred is in full-time daily care now.
Below: Is a photo of members in the 1947 1st XV