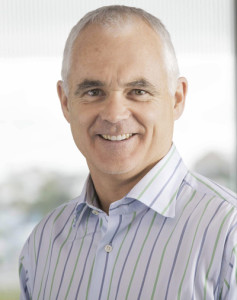 Mr Simon Paul Moutter
BSc, BE (Hons), ME
Born: 4 June 1960
PNBHS from 1974 – 1978
Gordon Club
Captain Gordon Club 1978;
2nd XV Rugby Team;
Manawatu Secondary Schools Rugby Team;
Business Alumni Inductee October 2013.
Bachelor of Science (Physics), Massey University, Bachelor & Master of Engineering with Honours (Electrical and Electronics), University of Canterbury. Awarded the IPENZ Fulton-Downer Gold Medal 1986 & the IPENZ Evan Parry Award 1989.
Simon grew up in Palmerston North. He was awarded a Bachelor of Science, majoring in Physics, from Massey University, followed by a Masters in Electrical Engineering at Canterbury University. He lives in Auckland with his family. When he's not spending his free time with his wife and kids at the beach, you'll find Simon at the races cheering on a racehorse he has a stake in.
Simon spent nearly 15 years in the energy sector where he worked in various senior positions, including CEO of Powerco Ltd and Station Manager at the New Plymouth Power Station. He also ran his own engineering consultancy and contracting company before first joining Telecom as General Manager of Network Delivery in 1999. After nine years' service, including several years as Chief Operating Officer, Simon left in 2008 to lead the successful transformation of Auckland International Airport Ltd as Chief Executive before returning to Telecom in 2012.
As the company adapts to its new role as a retail service provider, Simon sees an enormous opportunity for Telecom to reshape itself as a customer-centric business and to re-forge its deep links with New Zealanders.
Simon Moutter returned to Telecom in August 2012 to take over as Chief Executive. As CEO he's responsible for the overall leadership and strategic direction of the company that provides mobile, broadband and IT services to more than two million New Zealanders every day, as well as in Australia.