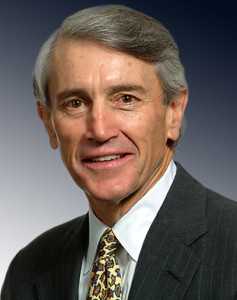 Mr John Telfer Reid
BAgSci, D.Phil, D.Sci (Honorary) Rhodes Scholar
Born: 17 March 1940
PNBHS 1953 – 1957
Phoenix Club (Captain 1957)
Hodder Brothers Cup for All-Round Excellence;
Head Prefect 1957;
1st XV 1956 & 1957 (Vice-Captain);
1st XI Cricket 1956 & 1957 (Captain);
1st in English 1956 & 1957;
Senior 120 Yards Hurdles Champion 1957.
Business Alumni Inductee November 2015
Born in Palmerston North in 1940, John left PNBHS to attend Massey University where he attained a Bachelor of Agricultural Science. He was then awarded a prestigious Rhodes Scholarship to Oxford University, the first PNBHS Old Boy to gain the famous scholarship. While studying at Oxford John played for the University team against Wilson Whineray's 1963/64 All Blacks.
Upon leaving Oxford, John worked as an economist for W R Grace in the United States and United Kingdom before taking up a role with Pfizer in strategic planning. He then moved with Pfizer to head operations in India and Bangladesh. While in India John made his international rugby debut, playing for India against Bangladesh.
Returning from the sub-continent to the United States, John became the International Vice-President of Pfizer before a move to Colgate Palmolive after being hired to develop Colgate's first Strategic Plan. He went on to head Colgate Palmolive's subsidiaries as Managing Director in South-East Asia out of Australia, the United Kingdom and Greece.
John then became Chief Technical Officer for Colgate Palmolive, in charge of Global Research and Development, IT and the Supply Chain and he worked in that role until his retirement from Colgate Palmolive in 2000.
Following his retirement, John was invited to take up a position as Adjunct Professor at the Stern Business School at the City University in New York and has been a board member of the Centre for Global Development, a think tank organisation that has played a significant role in setting foreign and budget policy in the United States. He currently serves on a number of boards, including that of Egenix, a biotech start up company researching drugs designed to prevent cancer pathways.
John and his wife Claire have two sons, Thomas and Christopher, and they currently live on a 70-acre property north of New York.