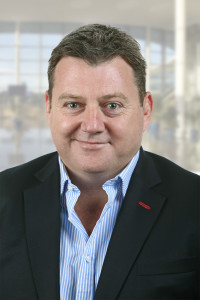 Bart Taylor Colin Campbell
BA, LLB
Born: 30 December 1970
PNBHS 1984 – 1988
Vernon Club
School Prefect
Deputy Club Captain, Vernon
1st XI Cricket 1987 and 88
Premier A basketball team 1986-88
Represented Manawatu in Cricket and Swimming
Business Alumni Inductee November 2017
After leaving school, Bart studied at Otago University from 1989-93, where he completed a BA and LLB. He was admitted to the Bar in 1994 and was a graduate lawyer in Auckland from 1994-96. He then completed his Masters in Commercial Law (with Honours) at the University of Auckland from 1996-98, completing his thesis in sports law and the media at the University of Vermont in the United States in 1997/98.
In 1998 while working as a lawyer with Greenwich Natwest Investment Bank, Bart founded a sports agency in London, Global Sports Management, after helping his brother-in-law, All Black Tabai Matson, with a contract at French rugby club Brive. He went on to form a similar company, Accelerate Sports in 2003. In 2006 both companies were purchased by Essentially Group, which appointed Bart as Chief
Executive. He steered the company through a listing on London's alternative market and saw the company expand with offices in London, Australia, South Africa, New Zealand, India and Japan.
After the company merged with Chime Communications in 2009, Bart became the Chief Operating Officer of its sports division, CSM Sport & Entertainment, with more than 650 staff in 13 countries.
In 2010 Bart completed an Advanced Management Programme at the world-renowned Harvard Business School in the United States. He continued to work in London until he sold his company in 2013. Bart then led a consortium that purchased the Melbourne Storm NRL club from Rupert Murdoch's News Ltd.
Bart took over as Chairman shortly afterwards and he relocated to Melbourne. Bart is currently Chairman and shareholder of the Melbourne Storm, and also of the Sunshine Coast Lightning Netball team. He is also Executive Chairman at sports agency TLA Worldwide, a company that along with athlete representation and sports marketing, organises high profile sports events. TLA was responsible for bringing the All Blacks to the United States for matches in recent years.
Bart lives in Melbourne with his wife, Pippa, and two children Andie and Finlay.