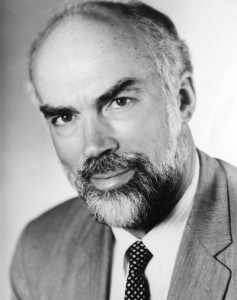 Mr David Keith McDowell
MA (Hons)
Born: 30 April, 1937
PNBHS 1950 – 1954
Gordon Club (Captain 1954)
1st XV Rugby 1952-54;
Silson and Rotary Essay prizes;
Manawatu Secondary Schools High Jump Champion 1954;
1st Form VI Upper French, History and Geography;
1st Form VI French; 1st Form Va English.
Business Alumni Inductee November 2015
Upon leaving PNBHS David attended Victoria University, where he gained an MA (Hons) in History. In 1959 he joined the Ministry of Foreign Affairs in Wellington, and in 1964 he became First Secretary for the New Zealand Permanent Mission to the United Nations in New York.
In 1968 David returned to Wellington to become the Assistant Head of the Africa and Middle East Division for the Ministry of Foreign Affairs, a role he was in for two years before being seconded to London as the Special Assistant (Political) to the Commonwealth Secretary-General.
In 1977 David was appointed as New Zealand High Commissioner to Fiji with accreditation to Nauru, Kiribati and Tuvalu. He later became Assistant Secretary at the Ministry of Foreign Affairs, during which time he also served as High Commissioner to India and Bangladesh and Ambassador to Nepal based in Wellington.
From 1985-88 David was the New Zealand Ambassador to the United Nations in New York, where he was a permanent representative with brief inter alia to advocate disarmament and nuclear-free policies. He then became Director General of the Department of Conservation until his appointment as Chief Executive of the Department of the Prime Minister and Cabinet.
In 1992 David became the New Zealand Ambassador to Japan and in 1994 he assumed the role of Director-General of IUCN, the World Conservation Union, a position he held until 1999.
Since 1999 David has filled a number of roles, including acting as a consultant on a range of environmental and conservation issues, as a member of World Bank Advisory Groups and as Vice Chair of the Ministerial Advisory Committee on Oceans Policy in New Zealand. Most recently, he has been a member of a panel examining the social and environmental impacts of the Nam Theun 2 Dam in the Annamite Mountains region of Laos.