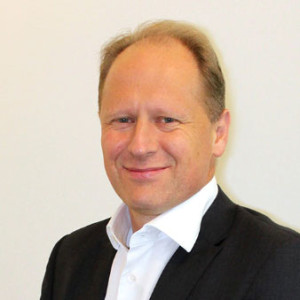 Matthew Charles Goodson
CFA, BA, MCA hons (1st)
Born: 3 March 1970
PNBHS 1983 – 1987
Kia Ora Club
1st equal in 3HA 1983, 1st equal 4LD 1984
Winner of Ross Irwin Memorial Essay 1986
Hodder Brothers Cup for All-Round Excellence 1987
1st in English, French & History 1987
Head Prefect 1987
1st XI Cricket 1985 – 87
Senior A Badminton, Senior Chess & Debating teams
University Scholarship 1987
1988 Nomad Scholar to Haileybury, England
Business Alumni Inductee March 2019
Born in Palmerston North, Matthew left PNBHS after completing 7th form in 1987, taking up a
New Zealand Nomad Scholarship to Haileybury College in Hertfordshire, United Kingdom in 1988.While at Haileybury he distinguished himself by taking 6-37 from 22 overs of leg spin against Harrow School.
Upon returning to New Zealand, Matthew attended Massey University in 1989 & 1990, before heading to Victoria University where he studied from 1991-93. Matthew graduated with a BA and an MCA Honours (1st Class) in Economics.
From 1993-97 Matthew worked as an Economist, then Head of Research at institutional sharebroker Garlick and Co before heading to the United States. From 1997-2004 Matthew was a Director, Research Sales, mainly for Goldman Sachs JB Were in New York.
Returning to New Zealand in 2004, Matthew was a Director at First NZ Capital in Auckland, where he was responsible for research sales globally. In 2009 he became a Portfolio Manager for BT Funds, where he co-managed $600 million of equities.
In 2013 Matthew founded Salt Funds Management and, as Managing Director, saw the company
grow into one of New Zealand's largest equity fund managers, with $2.1 billion across listed equities, property and the widely followed Salt Long Short Fund.
Matthew was the elected Chairman of NZ Thoroughbred Racing Incorporated from 2011-2015 and
remains Chairman of the NZ Thoroughbred Pattern Committee, a role he took up in 2015. Matthew is a keen thoroughbred owner and breeder.
Matthew played first-class cricket for Central Districts and Wellington from 1989-95, and also played for a NZ Invitational XI. Matthew took 37 first-class wickets at an excellent average of 23.62.
Matthew lives in Auckland with his wife, Dianna, and their two sons.