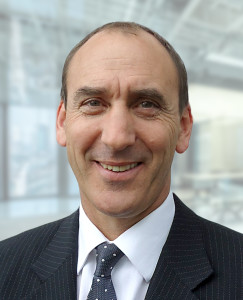 Ross Andrew George
LLB
Born: 5 February 1960
PNBHS 1973 – 1977
Murray Club
Junior 800m and 1500m champion
Member of the NZSS Champion Road Race team
School Atheltics and Swimming teams
Senior Debating team
Kapa Haka group
1st XV 1976/77
School Prefect & College House Head Prefect
Business Alumni Inductee November 2017
Upon leaving PNBHS Ross studied Mathematics and Economics at Massey University before transferring to Canterbury University where he studied Law and the Arts. In 1983 he worked as a law clerk in Christchurch, and while in Canterbury Ross played for the Canterbury Colts rugby team, Canterbury Maori and Canterbury B.
In 1985 Ross joined the Hong Kong office of US law firm Baker and McKenzie, and then in 1987 he joined BKW Partners, a private equity investment company in Hong Kong. While at BKW Ross became a director and shareholder of the company. During his time there Ross played for the Hong Kong rugby team from 1985-87.
In 1994 Ross returned to New Zealand to start up New Zealand's first private equity fund, Direct Capital,with fellow Old Boy Bill Kermode. Direct Capital has grown to be New Zealand's most experienced private company investor and it has invested $1.2 billion in private businesses in New Zealand and Australia. The company's New Zealand investor base includes sovereign wealth funds, pension funds, community trusts, iwi groups, religious trusts and other institutional investors.
Direct Capital has invested in close to 70 private companies to fund growth, acquisition and succession initiatives. Current funds have invested in 19 portfolio companies that employ more than 5,000 staff. Ross currently holds directorships at Bayleys Real Estate, e-commerce company Fishpond Ltd, and Complectus Ltd, a New Zealand financial services supervisory business.
In 2016 Ross was presented with an Honorary Lifetime Award from the New Zealand Venture Capital Association, and in 2017 he was awarded the New Zealand Private Equity and Venture Capital Association Leadership Tribute "for his outstanding leadership commitment to the New Zealand private equity industry".
Ross and wife Deb are heavily involved with education. Deb founded Teach First, and they established a boarding hostel for Maori boys to attend Auckland Grammar School and girls to attend Epsom Girls' Grammar.
Ross and Deb have two children and live in Auckland.