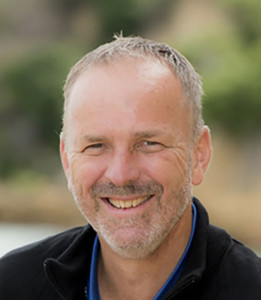 William James Kermode
B.Sc (Hons), M.A (Oxon)
Born: 8 March 1959
PNBHS 1972 – 1976
Gordon Club
University Scholarship
Proxime Accessit
School Prefect
1st XI Cricket
4th XV Rugby
Business Alumni Inductee November 2017
On leaving Palmerston North Boys' High School, Bill completed an Honours degree in Chemistry at Massey University in three years. He then completed an MA at Oxford University (University College) in politics, philosophy and economics, where he was supported by a New Zealand University Grants Committee Postgraduate Scholarship. Bill was also awarded a prestigious Fulbright Scholarship but he chose to attend Oxford instead.
Bill then taught for a year at Hill House Junior International School in London before returning to New Zealand, where he became a foreign exchange and then currency options trader for New Zealand investment bank, Zealcorp, and then the Bank of New Zealand.
After two subsequent years advising the new New Zealand Racing Industry Board on strategic matters, he co-founded, with fellow Old Boy Ross George, Direct Capital, now New Zealand's most experienced private company investor. Direct Capital has invested more than $1 billion in private businesses in New Zealand and Australia, and in his two decades with Direct Capital, Bill held directorships in a number of successful New Zealand private companies, including Palmerston North's own Ezibuy and New Zealand Pharmaceuticals.
In 2014 Bill became the founding chief executive of the $100 million philanthropic NEXT Foundation, leading NEXT's significant environmental and educational investments, as well as taking oversight of previous philanthropic commitments made by NEXT's benefactors, Neal and Annette Plowman.
Bill is a director of the Edmund Hillary Fellowship, which offers global social change-makers a path to New Zealand citizenship through New Zealand's Global Impact Visa and is currently chairman of the PNBHS Education Foundation Trust.
Bill lives in Auckland with his wife, Robyn and is a proud father of three.