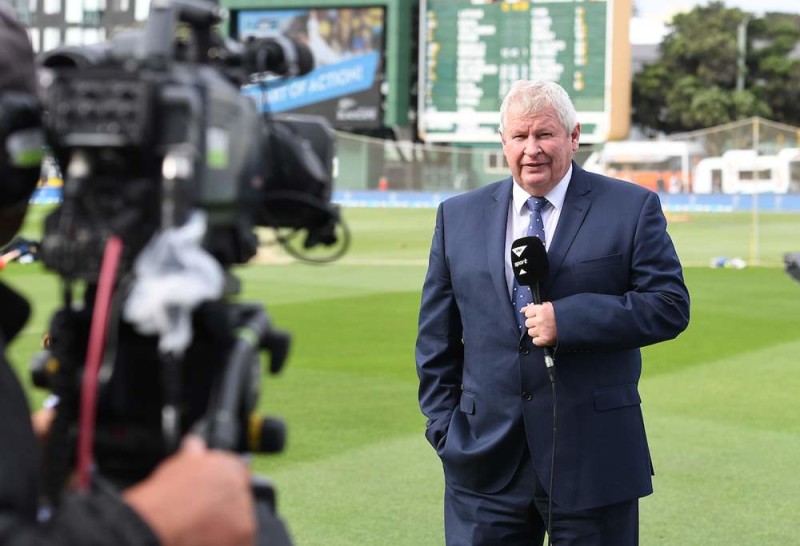 Congratulations to Old Boy and veteran cricket commentator Ian Smith (1974) who was honoured the prestigious Bert Sutcliffe Medal for Outstanding Services to Cricket at the 2020 ANZ New Zealand Cricket Awards. Ian Smith was recently also inducted into the PNBHS Sports Hall of Fame in 2019 for his services to cricket. Below is the blurb from PNBHS Sports Hall of Fame:
Read about Ian's achievement by NZ Cricket – Click here
Ian Smith | Cricket | PNBHS 1974 | Albion Club.
Ian came to Boys' High for his 7th form year in 1974. He played for both the 1st XI football and the 1st XI cricket teams. He scored three centuries for the 1st XI and won the Best Batsman award for the Manawatu Second Grade competition. He was a co-winner of the 1st XI Feilding Cup in 1974 with Gary Cunningham.1974 – 1st XI Football and 1st XI Cricket.
Upon leaving school Ian played for Central Districts for many years, Auckland and, of course, New Zealand. He made his test debut against Australia in 1980 and his last test in 1992. He played 63 test matches and scored two centuries, including a world-record score for a no.9 batsman of 173, which he scored off just 136 balls against India in 1990. He made 176 dismissals as wicket-keeper, a then-record.
Ian played 98 one day internationals where his strike rate of 99.43 placed him amongst the very best in terms of runs per balls faced. Overall, Ian played 178 first-class games, 154 List A or Limited Overs matches. He made 602 dismissals during his career. Cricinfo 's description of Ian as a dogged late order batsman is damning him with faint praise given nearly half his test runs were scored in boundaries.  Ian was awarded an MBE for services to cricket in 1994 and has become one of New Zealand's best sports commentators in a long broadcasting career."