In our last newsletter, we asked our old boys to share their stories about their current situation or experiences dealing with this pandemic from wherever they are based.
If you would like to share a story please click here
Check out some of the stories below: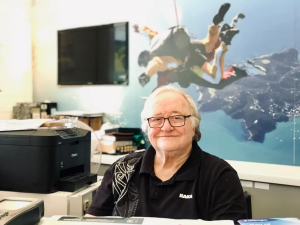 Paul Rowland | 1961-64 | Gordon Club
I manage a motel in Paihia in the Bay of Islands and have been here for 9 years and have been in the accommodation business in New Zealand and overseas for 30 plus years and prior to that managing cinemas/film distribution here in New Zealand and London.
In all that time I have never encountered the situation we have at the moment.
Its been chaos here with people not being able to get back overseas and having to ride out the 4 week period from last Wednesday midnight and to isolate. However, it's a nice to place to be in and close to the sea.
However stories here and from the country with colleagues in the industry its devastating for the tourism and a major earner in the countries economy. I am sure with a vaccine to come up in the future the situation will approve. However, it's going to take some time to recuperate.