LATEST COVID-19 UPDATES FROM PNBHS
What is COVID-19?
COVID-19 is a new illness that can affect your lungs and airways. It's caused by a virus called coronavirus. There are simple steps you can take to protect you and your family/whānau.
Current Situation in New Zealand
Information about confirmed and probable cases of COVID-19 in New Zealand can be found on the NZ Ministry of Health current cases page.
There are currently restrictions on who can enter New Zealand. Travellers who have arrived in New Zealand within the last 14 days are being asked to self-isolate. See Self-isolation to find out more.
If you have develop a fever, sore throat, cough or shortness of breath, call Healthline on 0800 358 5453.
NEW ZEALAND COVID-19 ALERT LEVEL SYSTEM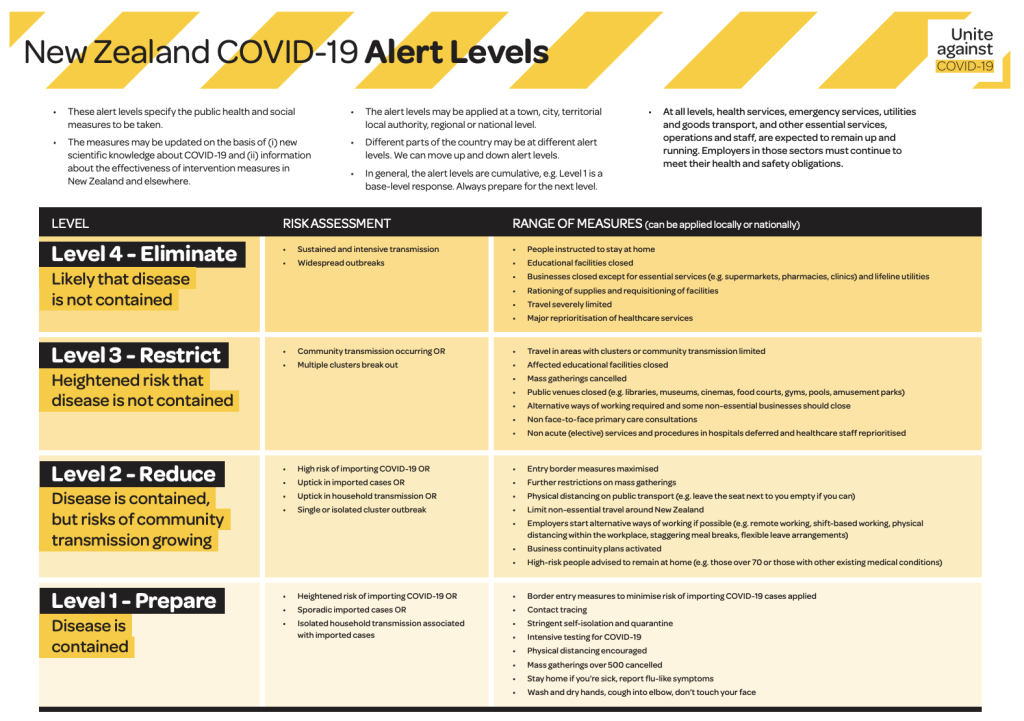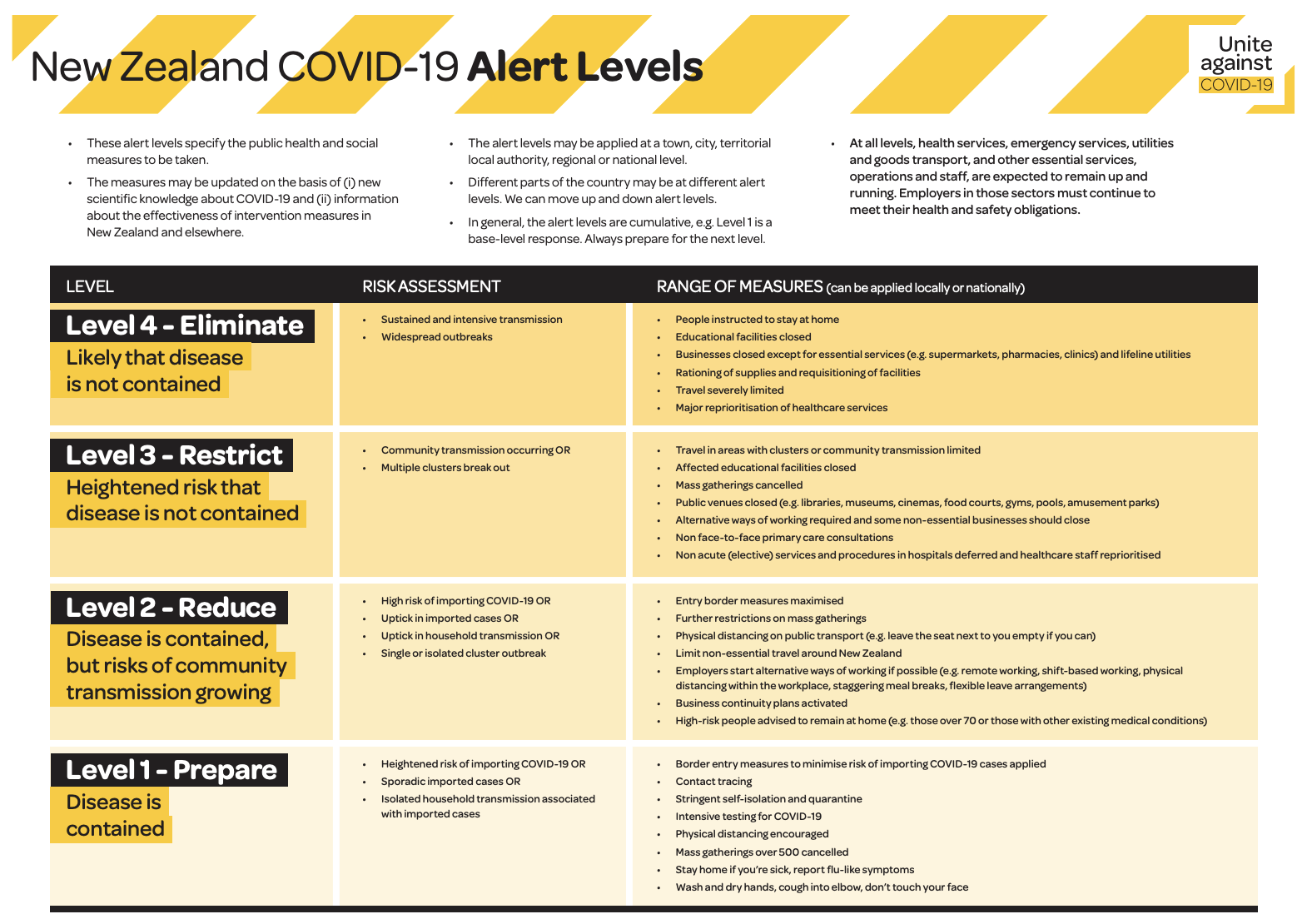 COVID-19 HEALTH ADVICE FOR THE GENERAL PUBLIC – NZ MINISTRY OF HEALTH
Symptoms of COVID-19
The symptoms of COVID-19 are:
• a cough
• a high temperature (at least 38°C)
• shortness of breath.
These symptoms do not necessarily mean you have COVID-19. The symptoms are similar to other illnesses that are much more common, such as cold and flu. However, infections with mild symptoms such as cold-like symptoms or no symptoms are likely, but it's not known how common this is.
How to protect yourself and others
• Cough or sneeze into your elbow or by covering your mouth and nose with tissues.
• Put used tissues in the bin or a bag immediately.
• Wash your hands with soap and water often.
• Try to avoid close contact with people who are unwell.
• Don't touch your eyes, nose or mouth if your hands are not clean.
• Clean and disinfect frequently touched surfaces and objects, such as doorknobs.
• Stay home if you feel unwell and call Healthline on 0800 358 5453.
Call Healthline 24/7 on 0800 358 5453 if you need to speak to someone.
Visit health.govt.nz/covid-19 for more information